The Al Nelson Friendship Center Food Pantry
45 Eagle St., P.O. Box 626, North Adams, MA
Phone: (413) 664-0123
Open Wednesday from 10:00am-2:00pm, Deliveries on Thursday from 10:00am-12:00pm
IMPORTANT NOTICE: Our hours will remain 10:00 am - 2:00 pm. Those who cannot physically come to the pantry may call 413-664-0123 on Wednesday from 10:00 am-2:00 pm to set up a delivery for Thursday between 9:30 am-12:00 pm. We will continue to distribute pre-packaged boxes of food based on household size for deliveries. However, please specify cans or no cans. NOTE: As of 12/8/2021 we can no longer offer rides home. If you can't get your groceries home, please call on Wednesday for a delivery Thursday. IF you need a delivery, please call 413-664-0123 by 2:00 pm on Wednesday for delivery on Thursday. There will be no deliveries on Wednesday. Masks are now optional.
Thank you to our Motorama friends for their continuing support in the amount of $500.00!
Thank you to our friends at Wild Oats. They raised $2,971.76 for us through their 'Every Penny Counts' round-up!!
Thank you to the 'Share the Love' campaign by First Congregational Church, NA, for their generous donation of $1,725.00!
Thanks again to A Better Community (ABC) in Williamstown, MA., for your $4,000.00 donation in 2023!
This program has been supported by a 2023 grant from the James and Robert Hardman Fund of Berkshire Taconic Community Foundation
By: Northern Berkshire Interfaith Action Initiative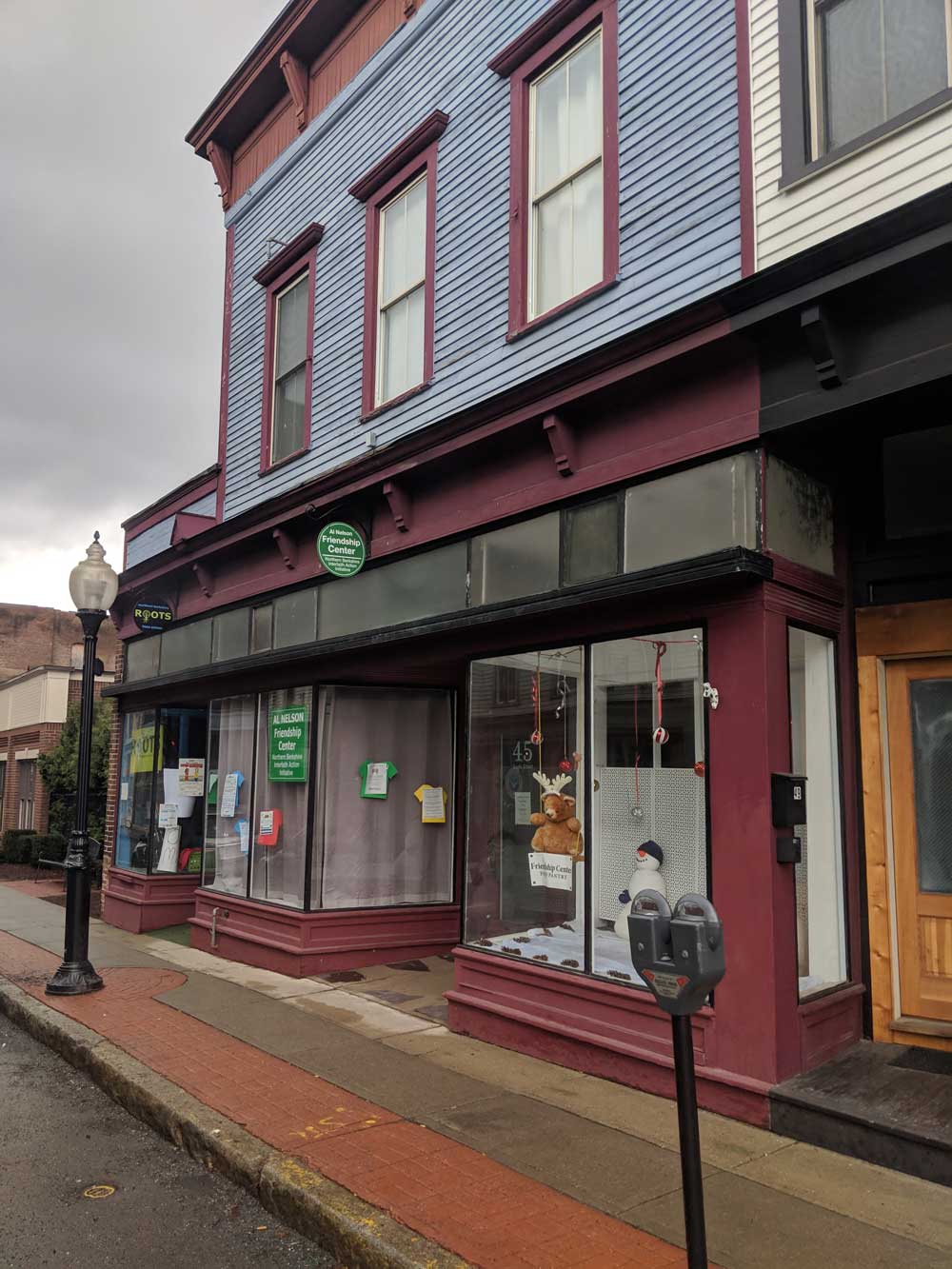 Check out our Facebook Feed
Make a Donation
The Al Nelson Friendship Center Food Pantry is a 501(c)(3) nonprofit organization and all donations are tax deductible.
In Memory of Al Nelson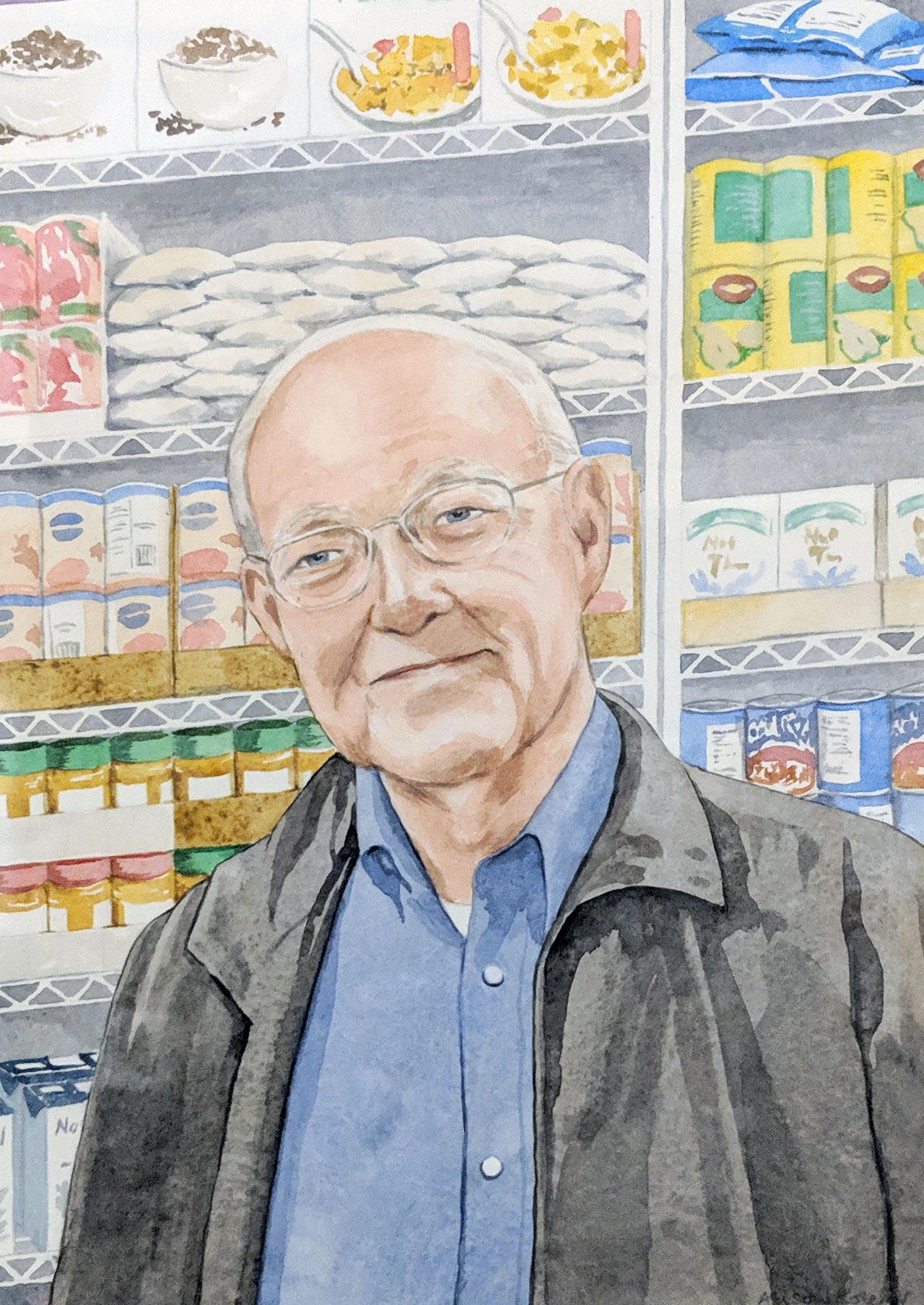 Originally posted by iBerkshires
Arlon Edward "Al" Nelson, 83, of Clarksburg, Mass., died on Monday, July 16, 2018, at Baystate Medical Center in Springfield, Mass.
He was born in Providence, R.I., on October 1, 1934, a son of the late Edward and Esther (Soderquist) Nelson. Al graduated from North Attleboro High School and went on to attend the Leland Powers School of Radio, Television & Theater in Boston. He also studied at the National Academy of Broadcasting in Washington, D.C.
He was a decorated veteran of the Korean War, where he served in the U.S. Marine Corps as a Staff Sergeant. Al worked as the program director at the WMNB North Adams radio station for many years. He later worked as the director of the Northern Berkshire United Way.
Al was very actively involved in his community. He was a member of the Berkshire Community Coalition, where he served on the board in a number of capacities, including as treasurer. He was the co-founder of the Northern Berkshire Faith Action Initiative; the co-founder of the Friendship Food Pantry; served on the advisory board for the Salvation Army, as well as Habitat for Humanity; and enjoyed being a member of the Williams College Quarterback Club. He was also an active member of the First Baptist Church of North Adams, where he served as a longtime deacon.
Contact Us
By Phone: (413) 664-0123
To Email Us: