Get Help
The Al Nelson Friendship Center Food Pantry is here to help you by providing food to supplement your main grocery sources. You can visit the Pantry twice a month. All are eligible. You must be 18 years of age to register. In order to receive USDA foods you need to be enrolled in one of the following government programs:
SNAP, WIC, MassHealth, SSI, Welfare, Fuel Assistance, Vet's Aid, Head Start, AFDC, or fall into USDA income guidelines. However, there are plenty of other foods available even if you do not meet the USDA requirements . Please register in the basement of the First Baptist Church on the corner of Main and Eagle Streets. We also host many local social service agencies that can determine if there are other resources that could provide additional assistance.
As a client-choice pantry, we encourage you to take only what you need. There are quantity guidelines based on the size of your household.
If you intend on utilizing our services, please read our guidelines for members.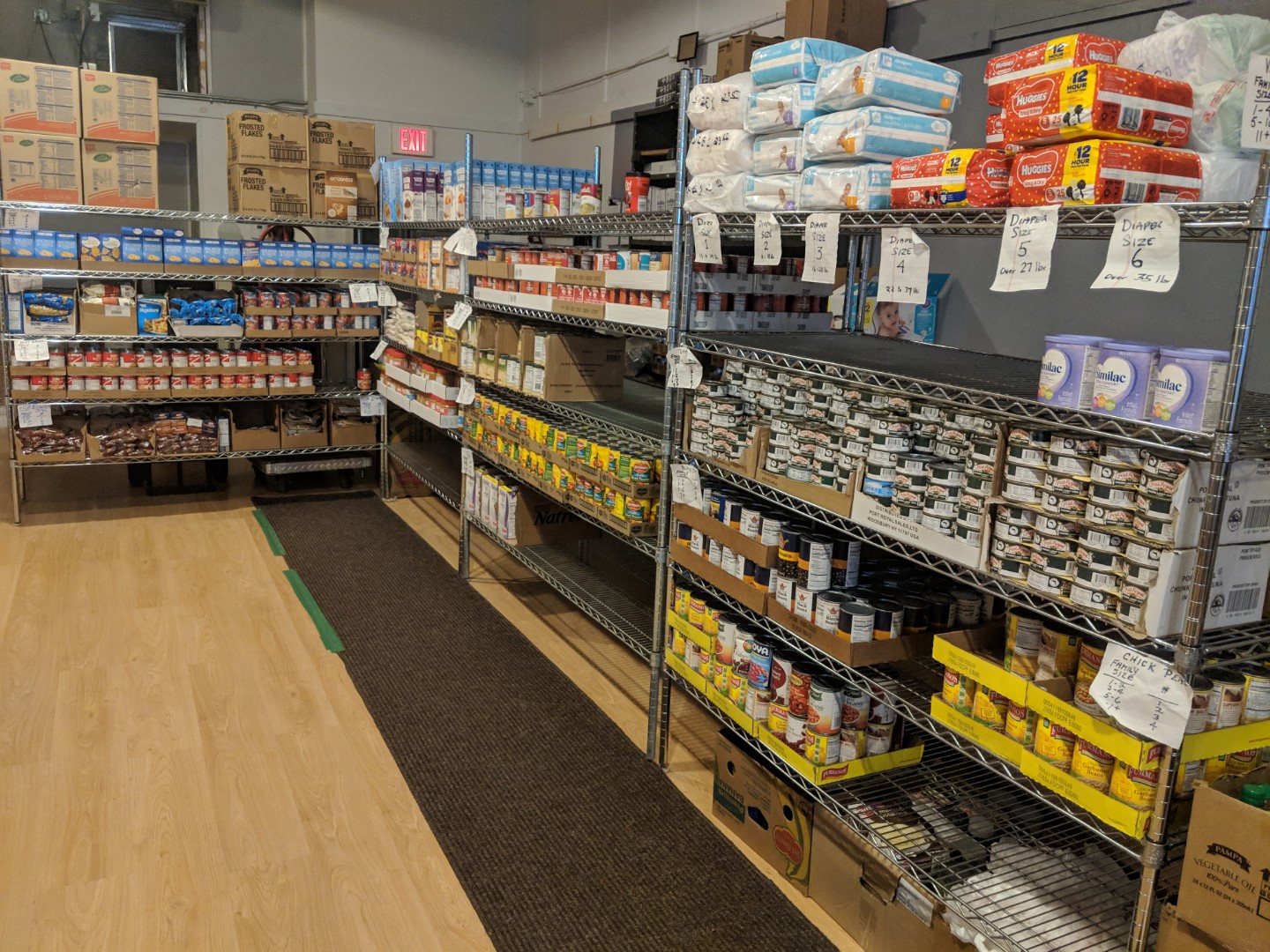 Volunteer Transportation Program
The Al Nelson Friendship Center Food Pantry also has a volunteer rides program that can help those without transportation get home from the pantry with their groceries.
NOTE: For our friends who utilize the rides program: Due to the Child Passenger Restraints Law in Massachusetts, we are not able to give rides home to children who require a car seat (less than eight years old or less than 57 inches (4 feet, 9 inches) tall.